Outdoor Pollution Has Grown 8% Globally In The Past Five Years
Billions of people around the world now exposed to dangerous air quality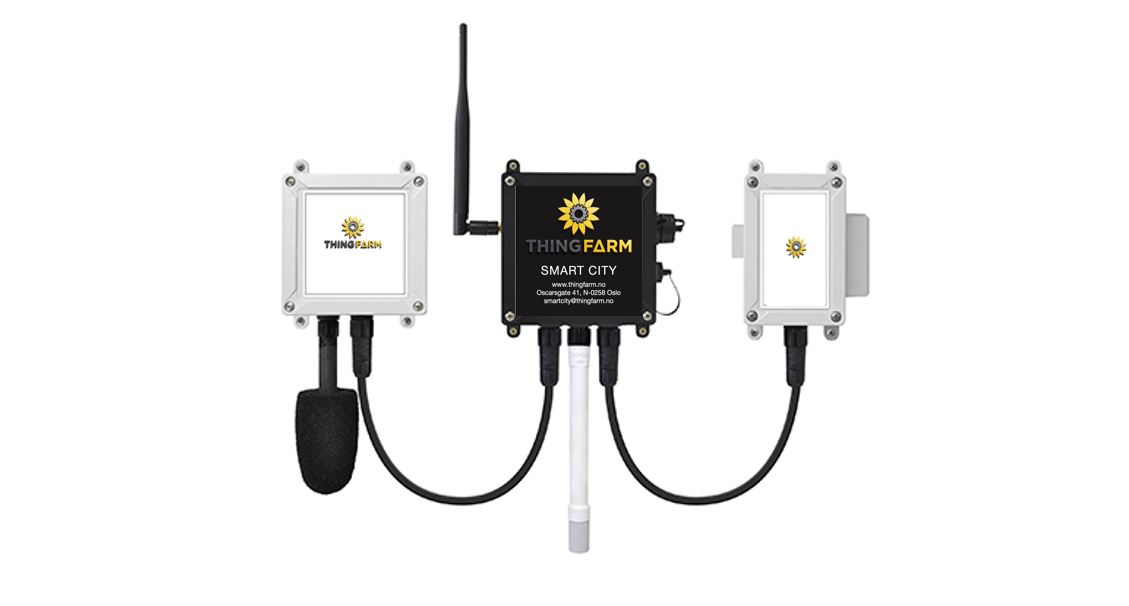 Advanced Wireless Smart Air Sensors sending Real-Time Data Through 4G & Powered By Solar Panels
Delivering Air-Quality Sensors in all parameters from CO, CO2, NO2, PM1/2,5/10 and more
Smart Air - Monitoring Air Quality Platform (PaaS)
According to the World Health Organization, the air in 30 cities worldwide was found to be the most polluted in 2016. The air in these cities contains high levels of dangerous particulate matter, small enough to enter the human bloodstream through the lungs—a problem that contributes to an estimated 7 million premature deaths each year.
Clean air equals to better environment, better life quality and higher productivity. Measuring, monitoring and maintaining clean air is a responsibiliti for all countries and governmental agenciees in the world. Meeting clean-air standards requires an accurate measurement of air quality so we can be able to measure small industrial places to larger demographical areas, and so we can work to reduce the pollution in areas where the pollution is increasing. Combining Satellite data with ground sensor data for analyzing meta data and forecasting the outcome with high accuracy.
Thingfarm Smart Air Platform (TSA) measures both chemical composition and physical properties of air in Real-Time. ThingFarm process, viszualise, analyse and forecast the data by using ThingFarm Analytic Platform (Machine Learning). The ThingFarm Analytic Platform includes Real-Time Monitoring and Control System with scalable platform that enables integration of external data and from any system such as CRM, PLM, SLM and more.
Rules, notifications, reporting's and Alarm-Center functionality will optimize the monitoring operations. The solution is built to utilize Trend-Analytics and Predictive-Analytics based on Thingfarm Analytics (Machine Learning) Software (SaaS).
APPLICATION AREA OF THINGAFARM SMART AIR
- Monitoring Air Quality in cities and rural areas
- Measuring Traffic pollution and emission from industry
- Monitor Noise, PM and Pollen with regard to health problems
Processing, Visualising, Analysing & Forecasting Air Quality Data
Analytic Platform from ThingFarm build by Machine Learning Algorithms
Monitoring Real-Time Air-Quality Data & Combining With Urbanization Data
Delivered in dynamically & statically reports
MARKET
- Traffic Pollution: Effects and planning of traffic measures for improved air quality such as diesel bans or lower road speed.
- Pollution Mitigating Measures: Monitors pollution from industry. Introduce preventive measures
- Regulation and City planning: Information on the air quality for local regulations, city planning, optimize traffic offers for the population.
- Research: TSA can provide intelligent analytics with accurate, processed data over extended periods of time
SMART AIR PLATFORM (PaaS) OVERVIEW:
The Smart Air Platform includes real time monitoring and control systems and with a scalable platform that enables integration towards all kind of external data from any system. Rules, notifications, reporting's and alarms will optimize the monitoring operations.
The solution is built to utilize Trend-Analytics and Predictive-Analytics from Thingfarm Analytics.
The solutions utilize data from different sources and can be integrated to other systems such as ThingFarm Smart Water where the air around the water location is monitored with accurate data of the temperature.
Or combining the data with Urbanization data for monitoring the pollution in demographical areas during rush hours. Using the data for planning or re-location of infrastructure in the central places in cities for reducing pollution, health damages and diseases for humans and animals.
Contact us for more information at post@thingfarm.no